I'm sure you've seen the Primary Expo out there in blogland.
Well, it's the Intermediate's turn. Aren't you excited??? I am!
Mor over at A Teacher's Treasure is a featured speaker and she is currently having a giveaway for free tickets. This is a virtual expo for all things intermediate including:
Integrating Technology presented by Cara Whitehead from:
Modifying Math Instruction to Increase Student Understanding presented by Janaye from:
Successful Strategies for English Language Learners presented by Heide Raki from Raki's Rad Resources (for some reason her button won't show):
and of course: Interactive Student Notebooks presented by Mor Zrihen from: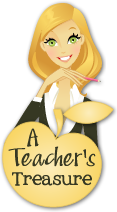 So head on over to A Teacher's Treasure and check out her info about entering for a chance to win a free ticket. If I don't win a ticket, I'm purchasing one...I can't wait! The best part is you can watch this at your leisure...AKA-in PJs!